How to sync Gmail or Google Contacts to an Iphone?
---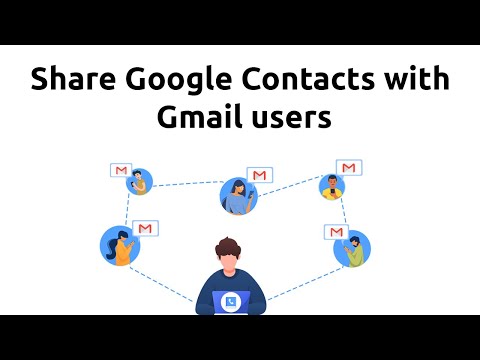 ---
You would have to live under a rock to not know about the iPhone. With the most amazing features, it is probably the best phone brand to ever have been built in the history of mankind. However, in order to fully beautiful experience with your iPhone, you need carefully explore all its features. For shared contacts for Gmail you can visit Gmail Shared Contacts App.
One of the most important feature of the iPhone or for that matter any device is its syncing ability. Syncing is the most important features for all your devices and you should sync your device immediately after purchase with the rest of your devices to avoid any mishap.
What people usually do is that they realise the importance of syncing only after they have lost their device and along with it all of their important personal information. Are you someone who misplaces their devices a lot? Losing a device is in itself a big loss to you and losing some important personal information may cause a lot of havoc if lost. So to avoid any mishaps of the sort, get syncing.
Now that you know the importance of syncing your share google contacts with your iPhone, let us get into the details of how to do so:
Open the SETTINGS app on your iPhone.

From the menu that drops down, select PASSWORDS AND ACCOUNTS.

From here, select ADD ACCOUNT and then select GOOGLE. This syncing may take some time.

After a while you will be asked to enter your google username and password. Make sure you enter your correct credentials.

After this, you will come across many sliders for various google services. Turn on the contacts slider to provide your iPhone the access to your google contacts.

Wait till all your contacts are synced. You will be notified.
After this, you are all set. All your iPhone contacts, old and new will be synced to your google contacts. This is a very important step not only for your iPhone but for all your devices. Gmail allows syncing facilities on android devices as well. Along with this, Gmail also provides the facility of syncing your desktop, iPad and phone with each other. This way in case you lose any of your devices, you still have a lot of backup you could use to restore your information.
Once you sync your contacts you will never have to worry about losing them as all your contacts will remain in the cloud storage. If you purchase a new device, just log into it with your Gmail account, go to contacts and restore all your contacts from your Gmail account.
Always remember to leave your device be for some time during syncing. Fidgeting with your device may interrupt your syncing process and you may end up losing data. The amount of time taken to sync is hugely dependent on the number of contacts you have. If you have less contacts, it takes minimal time. However, if you have many contacts, the time may be extended. Hence, it is always recommended that you sync your phone and other devices from the very beginning to avoid these kind of delays.